Patient Resources
Testimonials
Coming Soon
Amsler Grid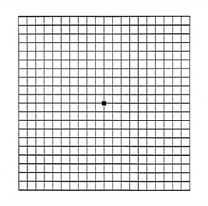 Take the Amsler Grid self-test to detect any early changes in your central vision. The grid should be printed portrait not landscape and should be placed in a visible location with good lighting. If you wear glasses, then glasses should be worn at the time of the test. VIEW and PRINT the Amsler Grid here.
View the grid one eye at a time
Focus on the central dot at a normal reading distance
Look for distortion or blind spots
Check the other eye
If you notice a change in your vision, schedule a consultation with your ophthalmologist.
Patient Handouts
Coming Soon
Patient Portal
The Patient Portal allows our patients to request an appointment online. In order to access the Patient Portal you will need a security token. If you are a current patient and do not have a security token, please call our office in order to obtain one. Click on the link below to access the Patient Portal.
Published Articles
Coming Soon
FAQ's
Coming Soon